Let's look at how a member can create and track their own goals in the members' area.
First, the member clicks on 'Create your own goal'.
They can then input a title for their goal, what type of goal they are setting, and a date by which they aim to have completed the goal: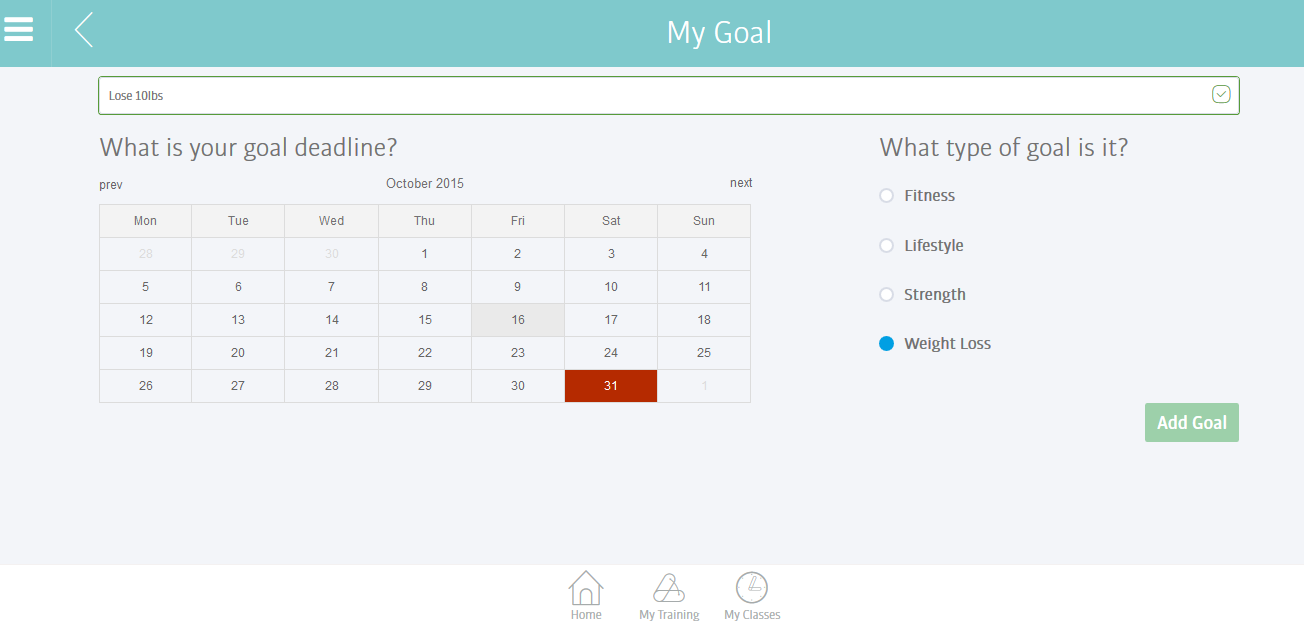 Once the goal has been added, the member will need to click on the 'plus' button next to the second graph to see the statistics linked to the goal. The member can have multiple goals at once, and can choose which is viewed on the calendar by clicking on 'view more' and changing the category.

Clicking on the plus button to add a statistics for the goal will take the member to the following screen: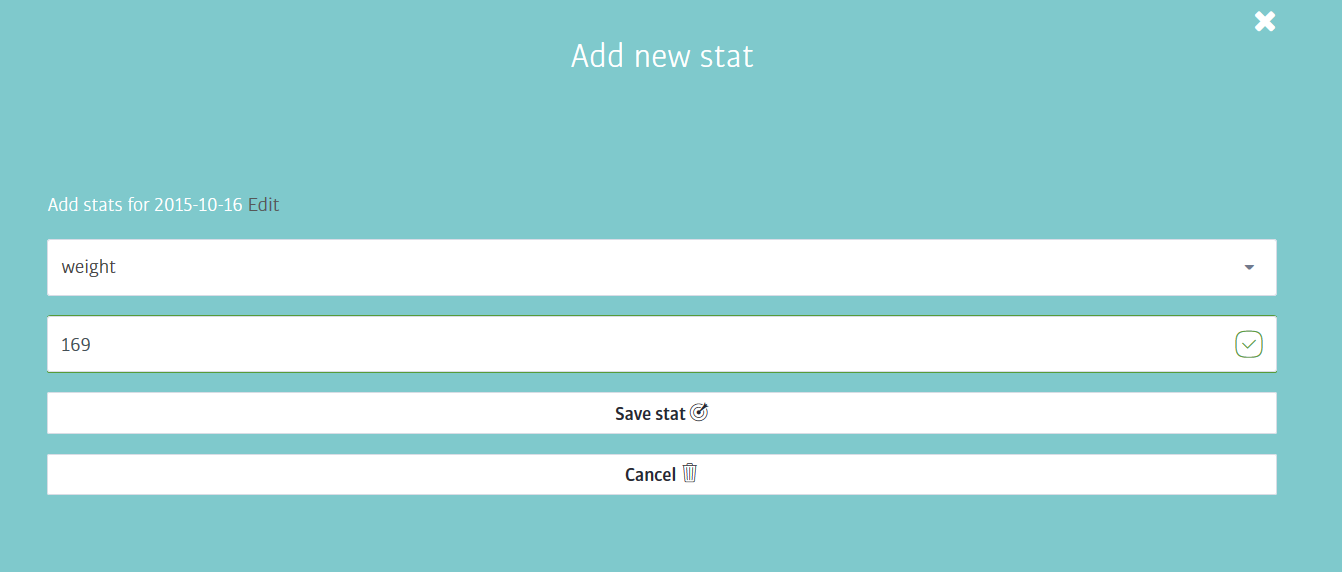 Here, the member can input their statistics. If it is a new goal, the member can add stats for today's date, and add their current value. However, the member also has the option to 'edit' the date of the stats, and so can add statistics from the past.
Once this is saved, the graph will show the statistics that have been added. This graph will update each time a new statistic is added.

At the top of the home page, there is a member's goal percentage. This percentage shows how far towards the goal end date the member is. For example, if the member's goal was to loose 10lbs within 10 days, after one day they will be 10% towards the goal completion date.