A. When a member first logs into their online area, what they are first greeted with depends on how the package they have joined is set up.
If a member has joined a package where a Par-Q is required, they will see the following screen: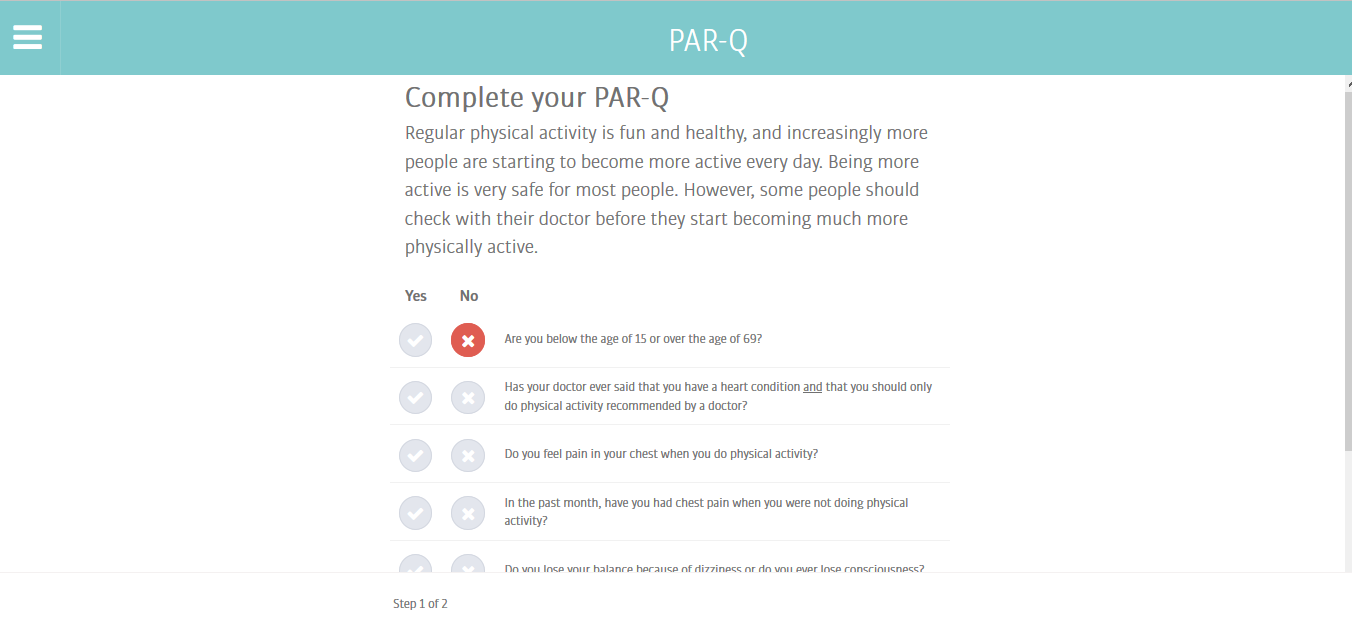 The member will be unable to fully access their profile until they have completed the PAR-Q. If only a PAR-Q is required, then the text 'Step 1 of 2' at the bottom of the screen (in the screenshot above) will show 'Step 1 of 1', and the member will now be able to access their profile.
However, if the member is on a package where an induction is also required, they will need to book onto an induction before they can access their profile.
(NB: a member will only be able to book onto an induction once inductions have been added to the bookings calendar. Note also that inductions can be marked as optional when setting up packages, allowing the user to press a 'skip' button at the bottom of this screen.)
These two steps will not appear again (once completed) and the user will be taken straight to the normal class/bookings area.