The member can access the referral section by opening the left side bar, and clicking on 'My Referrals'.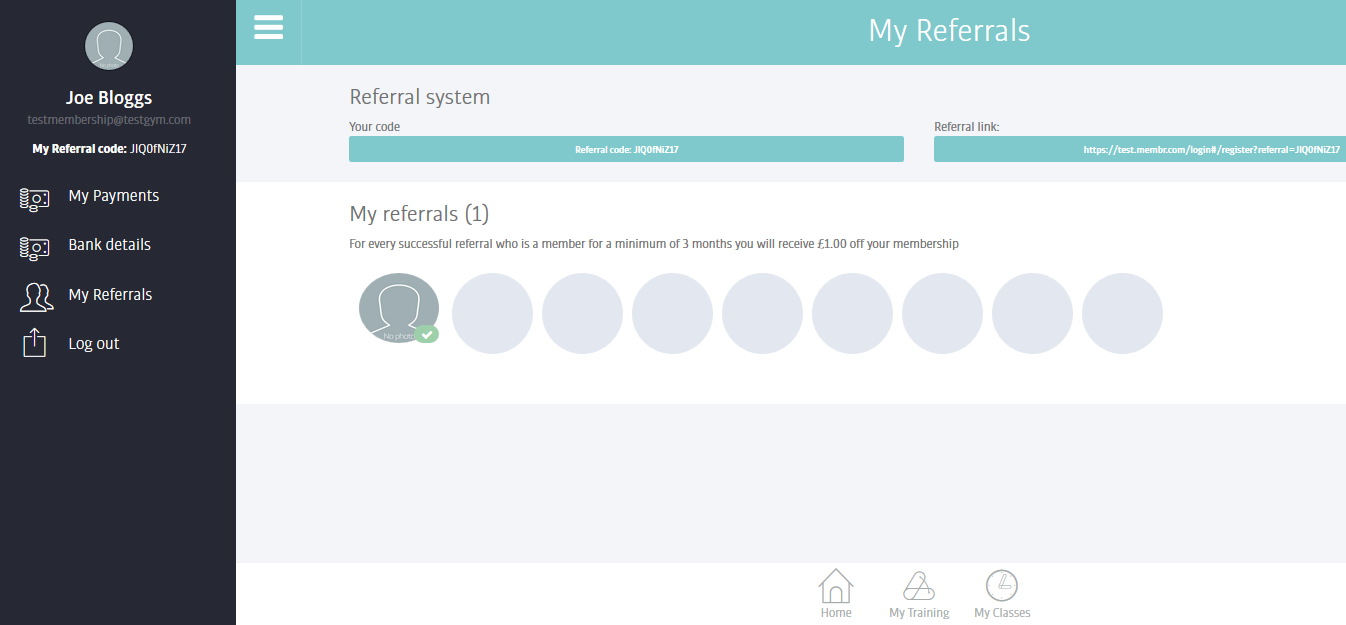 The member will be able to see their referral code to give to friends and family, their referral link which will take them directly to the packages section, and their past referrals.
The member can also see how many people have used their referral code, and whether this referral has been accepted or not. If the image of the person shows a green tick (as above), then this has been accepted, and the member will be rewarded. If the referral image has a question mark, then this is still a pending referral and is yet to be accepted or declined (for example, if the member has joined, but hasn't been a member for long enough for them to benefit from the referral bonus).
The referral section that the member can see will directly reflect the referral section on the member's profile from the staff point of view (see below):