A. The PAR-Q, or Physical Activity Readiness Questionnaire, is designed to identify the small number of adults for whom physical activity might be inappropriate or those who should have medical advice concerning the type of activity most suitable for them. There are nine standard questions to the PAR-Q but you may edit any of these, add additional questions, or write some introductory text if you wish.
If you have permissions enabled to edit the PAR-Q, you will find it by navigating to setup > settings > PAR-Q setup. (If you do not have permissions to edit the PAR-Q, then please ask your Gym Admin to contact helpme@membr.com requesting a change in permissions.)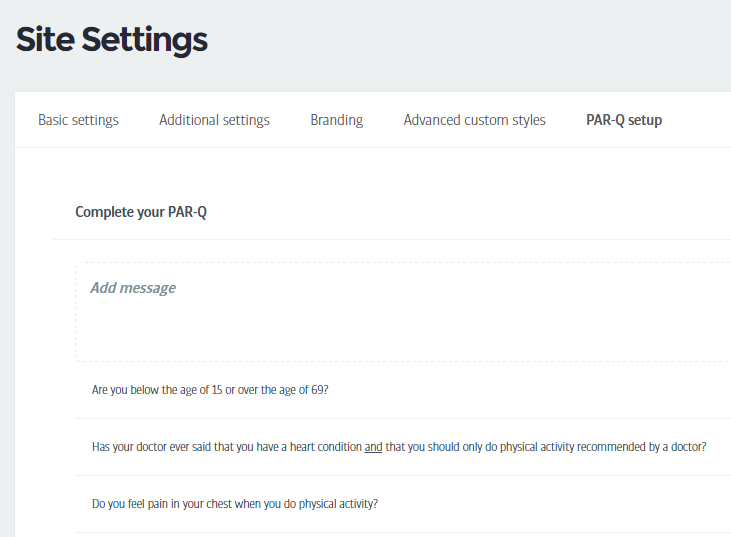 PAR-Qs can then be selected on your package setup.
If a PAR-Q is a package requirement, members must complete this before they use the club. Otherwise their membership will be suspended. PAR-Qs can only be completed by logging into the members' area.
NB: If you are writing new questions, remember that you need to elicit a negative response for a pass. Ie do you have a heart condition? A. No (the member will not be suspended), Yes (the member will be suspeneded while you check that they are fit and healthy to use your facilties).