A. Your welcome email is automatically sent out each time a member signs up.
You can change this any time you wish by going to Setup > Emails then selecting the edit option to the right of the Welcome Email:

While editing, you can adjust the style, size and colour of your text, among other details.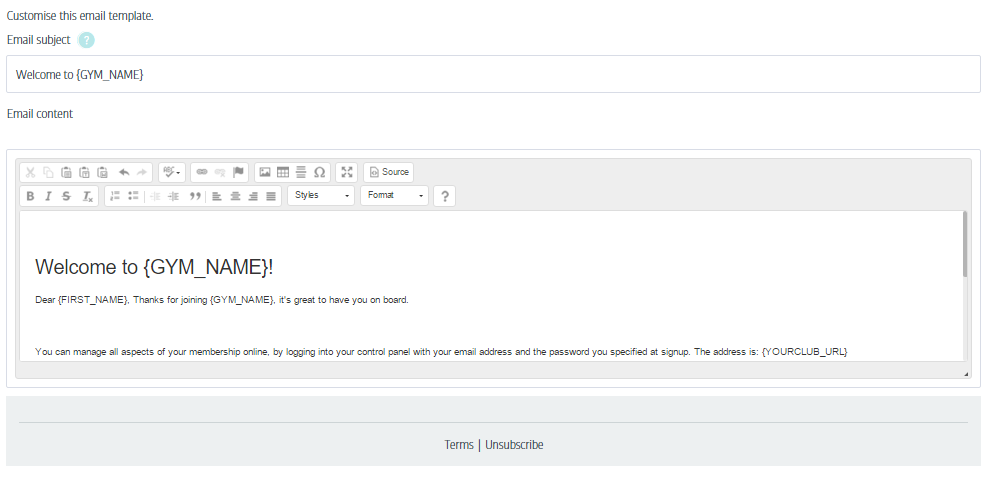 Click preview at the bottom of the screen to see how the email will look when it is sent to your new members. Once you are happy with your email template, click Save.
The other emails you will see in the email templates list are all system emails, which are explained separately here.
NB: If you are using Stripe as the ongoing payment provider you will need to update the "Welcome Email Stripe".